Online DVR for Roku, Google TV, Mobile & PC/Mac
We now have the ability to integrate DVR functionality into your Roku and Google TV channel(s). We record your stream for daily, weekly or monthly periods and make it available to your viewers on demand through their preferred streaming devices, including Google TV, Roku, Smart TV, PC/Mac, iOS, Android, and BlackBerry. The DVR will function in the same way as regular on demand content on Roku. Your viewers will see a complete history of your stream in two hour segments, from which they can select a video and fast forward to the time and content they want to watch. Online DVR for Roku gives your viewers the ability to watch your programming at their convenience.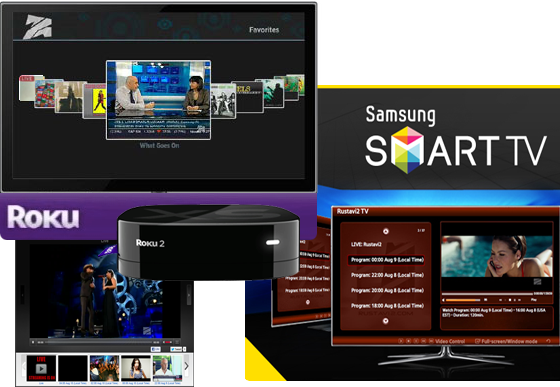 Technical Specifications:
Wowza Streaming Platform
Recorded MP4 files are instantly available on Roku, Google TV and all other devices
Pause, Rewind, Fast Forward, Resume to Live
Day-, week-, or month-long recording
Easy to integrate multi-platform VOD playlist provided for your website
HTTP live stream support
H.264 (Main or Baseline)/AAC-based recording
Detailed analytics
Online file management for recorded files with FTP access
Player protection and DRM to secure your content
Mobile-friendly page development and automatic device detection
Remote configuration via TeamViewer
System Requirements:
H.264 / AAC live streaming source. (RTMP, RTSP, UDP, MPEG2 or RTP)
No additional encoders required (We can use your current live streaming source for recording)
Online DVR for desktop devices
Our Online DVR application records your live stream in real time and allows your audience to pause and rewind your stream whenever they want. It can record up to 14 days of programming. Online DVR fully supports standard H.264/AAC streaming, meaning you only need a single encoder to stream using the Flash platform. Just like other Tulix streaming platforms, you can access detailed analytics about your views and bandwidth usage at any time. You can also choose between creating a playlist from your video files with our software or rebroadcasting a live video stream. An embedded show schedule and password protection are both optional features that can be implemented at your request.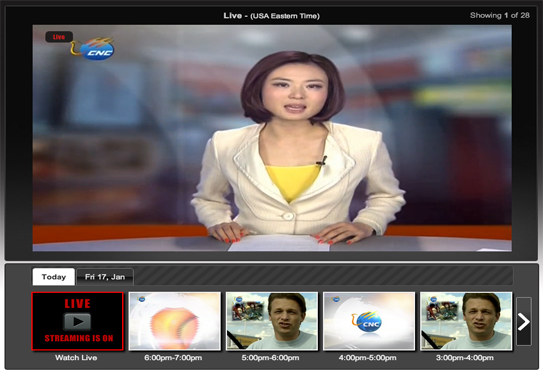 Technical Specifications:
Tulix's proprietary TNA™ architecture.
Pause, Rewind, Fast Forward, Resume to Live
H.264 (Main or Baseline)/AAC-based 14 days recording
Detailed analytics
Player protection to secure your content
Remote configuration via TeamViewer
System Requirements:
Flash Media Live Encoder, version 3.0 or later (PC or Mac)
Minimum 2.3 GHz dual core CPU, 32- or 64-bit Windows/Mac, 2GB RAM
Video capture card